NST Weekly Digest - Its a Learner's World

Posted:

A week ago
Welcome to the maiden edition of NST Weekly Digest. The theme for this maiden edition is 'It's a Learner's World! The purpose of the digest is to bring you up to speed on all posts we shared and will share this week on Nigerian Seminars and Trainings website. Below are full versions or excerpts of our posts this week arranged in an easily digestible order.
We hope you enjoy it!
Monday Motivation: Are you a Learner or unlearned?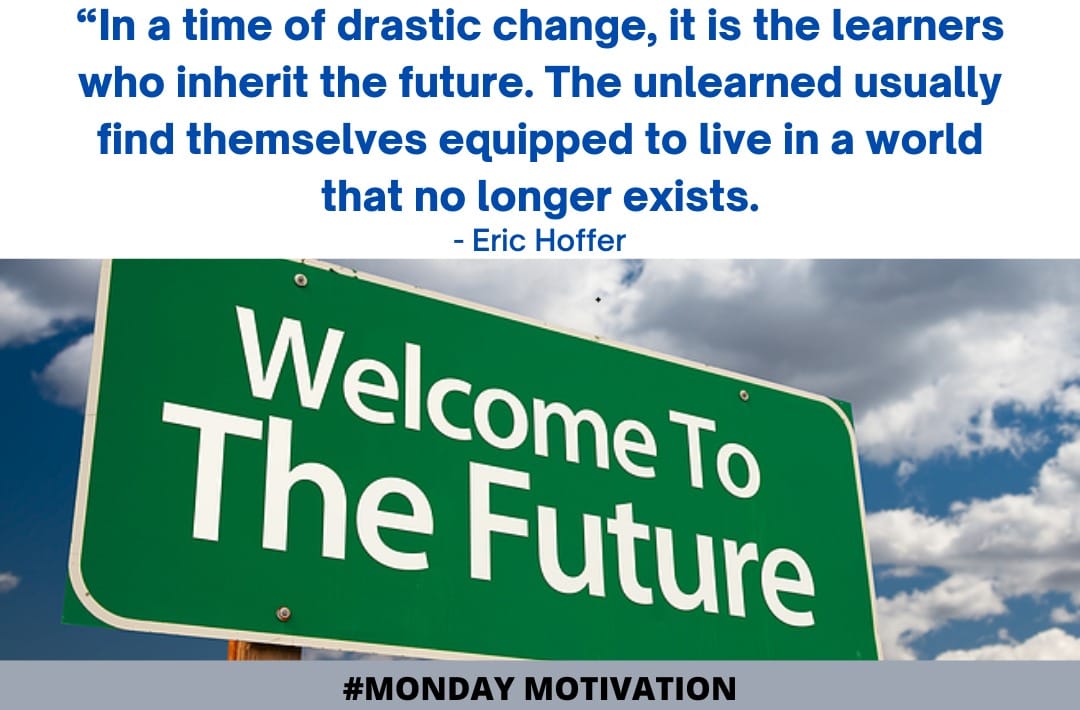 "In a time of drastic change, it is the learners who inherit the future. The unlearned usually find themselves equipped to live in a world that no longer exists. - Eric Hoffer, Which side of the divide do you fall into? The learners or the unlearned?
Tuesday Exhortation: Train Your Mind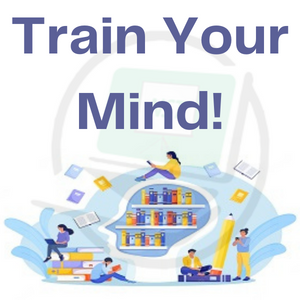 "Nurture your mind with great thoughts, for you will never go any higher than you think" - Benjamin Disraeli.
Education- Continuing Education, continually honing and expanding the mind - is vital for mental renewal. Sometimes that involves the external discipline of the classroom or systematized study programs; more often it does not. It is extremely valuable to train the mind to stand apart and examine its own program. Learn to train your mind. Attend any of our emotional intelligence training courses here.
Article of the Week: Career Transitioning – A Guide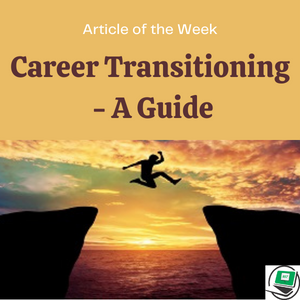 We are living in a very transient world where things are constantly changing and shifting. Many years ago, petroleum engineering was one of the most lucrative professions to jump into. With the oil boom days now over, with so much talk about climate change and the need to move from fossil fuels to alternative sources of energy, that area of specialty is dying a natural death and people in that area must transition to other areas. That is one typical example of how the events of the times we are living in, is affecting career choices, and promoting career transitioning.
There are so many reasons why people want to transition from one career to another career. It could be that your time is up in one career. It could be that you are inspired …. Read more:
Thursday Tonic: Renew You Mental Dimension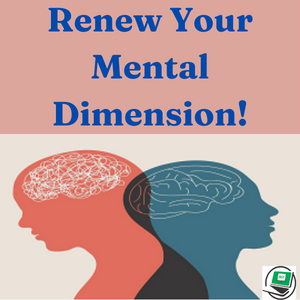 Renewal is the principle - and the process - that empowers us to move on an upward spiral of growth and change, of continuous improvement.
As you renew your mental dimension, you reinforce your personal management. As you plan, you force your mind to recognize the high leverage activities to plan, priorities, goals, and career to maximize the use of your time and energy and you organize and execute your activities around your priorities.
Want to learn how to renew your mental dimension? Follow this link to attend any of these goal setting, visioning and priorities setting courses here.
TGIF: Transform Your Knowledge to Tangible Benefits!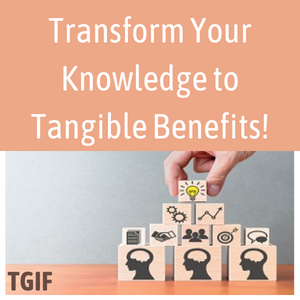 Knowledge will not attract money, career growth, or influence unless it is organized and intelligently directed, through practical plans of action, to a definite end. Lack of understanding of this fact has been the source of confusion to millions of people who falsely believe that "knowledge is power". It is nothing of the sort! Knowledge is only potential power. It becomes power only when, and if, it is organized into definite plans of action and directed to a definite end.
Follow this link to learn from our experienced resource persons how to transform your knowledge to tangible career benefits here.
The 4th quarter 2022 is around the corner. Download our 4th Quarter Conferences and Training Guide to get an overview of training opportunities for the quarter.
Until we come your way next week, Keep on Achieving!
Related News
ICAN picks holes in Petroleum Industry Bill

The Institute of Chartered Accountants of Nigeria has faulted some provisions of the Petroleum Industry Bill currently with the National Assembly saying some of its sections if passed, could "derail the laudable objectives of the bill." The institute made its position on the bill known in

[Read more]

Posted: 10 years ago

CIPM Nigeria set to hold its 54th International Conference and Exhibition themed: Leading People, Growing Nations

The Chartered Institute of Personnel Management (CIPM) is set to hold her 54th International Conference and Exhibition. According to the statement released by the Institute, this year's conference themed: Leading People, Growing Nations, is scheduled to hold from October 17 – 2

[Read more]

Posted: 4 months ago

FG targets 13,000 farmers for empowerment in Abia

The Federal Government is targeting 13,029 farm families for various support schemes in 2013, the Minister of Agriculture , Dr Adesina Akinwumi has said. Dr Akinwumi said this on Thursday March 28 , 2013 in Ohafia during the inauguration of Abia North Chamber of Commerce, Mines Industries a

[Read more]

Posted: 11 years ago