NST Weekly Digest - Implementation

Posted:

A week ago
Hi, and welcome to another edition of our NST Weekly digest – a weekly summary of all the post we share on our website and on all our social media platforms.
This week's theme is "Implementation". We journeyed through the different levels and phases of strategy implementation in our various organizations in our bid to attain success and concluding with the understanding that for successful strategy implementation, we must ensure that our organizations are structured as a means to an end, and not an end in itself. Meaning that structure should follow strategy and not the other way round.
Below are the highlights of this week's post. Please follow the links to view the full stories and updates on our upcoming training seminars.
Contents
Monday Motivation

Tuesday Exhortation

Article of the Week

Midweek Tonic

Thank God Its Friday (TGIF)
Monday Motivation: Executing Strategy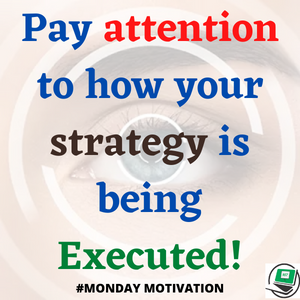 Without execution, the breakthrough thinking breaks down, learning adds no value; people don't meet their stretch goals and the revolution stops dead in its tracks - Larry Bossidy
Are you paying attention to strategy execution? Its time you do! The success of your strategy depends on it!
Tuesday Exhortation: Understanding Your Team – A key to Successful Implementation!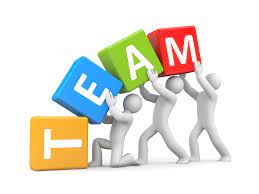 One test of administrative effectiveness lies in the management's ability to perceive what each employee can do well and what he or she cannot. A good manager works at developing employee's strength, neutralizing their respective weaknesses, and building on and blending the individual skills of employees in ways that cause employees to perform consistently at or near peak capability.
Do you know your employees' well enough to know who to entrust with what? Please follow this link to learn how to understand and manage your team successfully.
Article of the Week: Achieving Business Excellence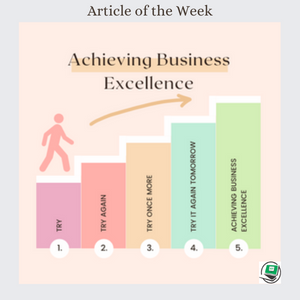 For the past five years, I've been working hard in preparation for writing another book. As part of my research, I've read literally hundreds of books, articles, and research papers on the key strategies of the world's top companies—many of which, I am honored to say, are current clients of mine. I've done all this work to see if I could uncover a pattern of business excellence. At last count, I have read and analyzed about 160,000 pages on best practices and winning strategies and condensed this information to a single page of bullet points…read more
Midweek Tonic: Build Your Organization to Execute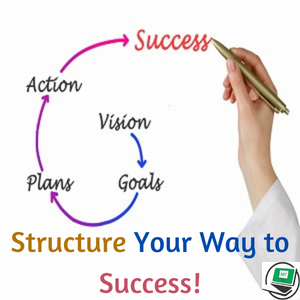 It goes almost without saying that one of the highest priorities of strategy implementation is building an organization capable of effective strategy execution. Accomplishing the strategic mission require that organization be consciously structured rather than allowed to evolve. As Drucker says, "the only thing that evolve in an organization are disorder, friction, malperformance"
How do you accomplish your strategic mission? By consciously structuring your organization or by allowing it to evolve? Please follow this link to learn how to build a capable organization with effective execution
Thank God Its Friday (TGIF): Organization Strategy - A means to an End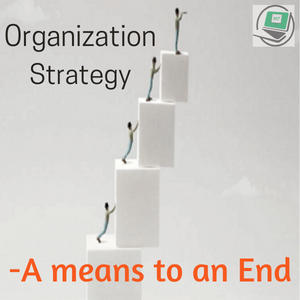 The logic behind the view that structure should follow strategy is relatively simple: organization is (or should be) a means to an end – not an end to itself. The most appropriate end is the purpose for which the organization exists in the first place, as revealed by its strategy. Without coordination between strategy and structure, the most likely by products are confusion, misdirection, and splintered efforts within the organization.
Is your organization structured as an end to itself, or as a means to an end? Please follow the link as our training experts take you through the path of strategic management
Download Our 4th Quarter Training Guide
The 4th quarter 2022 is around the corner. Download our 4th Quarter Conferences and Training Guide to get an overview of training opportunities for the quarter.
End of the Year Buy and Win Promo
Have you heard about our on-going buy and win promotion? Don't miss out. Be one of the lucky winners! Learn about it here: https://www.nigerianseminarsandtrainings.com/promo
Thank you for taking the time to go through these highlights, and we do hope you enjoyed it. Till we come your way next week,
All the best!
Related News
NST Weekly Digest – Supply Chain Management

Welcome to another edition of our weekly digest where we give you the rundown of our activities for the last one week - posts, articles, inspiring quotes and loads of informative and educative ideas designed to keep you at the very top of your game. The theme for the week was "Supply Chain

[Read more]

Posted: 5 days ago

NACCIMA seeks $36m from capital market for shipping coy

The Nigerian Association of Chambers of Commerce, Industry, Mines and Agriculture (NACCIMA), in partnership with the Export-Import Bank (NEXIM) has confirmed plans to go to the Stock Market to source funds for its planned transnational shipping company. The new shipping company, which h

[Read more]

Posted: 10 years ago

ICAN picks holes in Petroleum Industry Bill

The Institute of Chartered Accountants of Nigeria has faulted some provisions of the Petroleum Industry Bill currently with the National Assembly saying some of its sections if passed, could "derail the laudable objectives of the bill." The institute made its position on the bill known in

[Read more]

Posted: 10 years ago